Mehr zur Aktion bei
The emotional Life of Books
! Ich denke jeder von uns hat schon mal ein Buch nur wegen des Covers gekauft und dann einen extra guten Platz im Bücherregal gesucht. Es gibt immer wieder neue Schönheiten unter den Buchcovern und meine Liebsten werde ich euch wöchentlich vorstellen.
A Million Worlds With You von Claudia Gray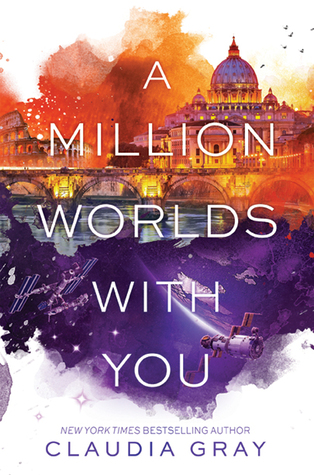 Klappentext zu Band 1
Marguerite Caine's physicist parents are known for their groundbreaking achievements. Their most astonishing invention, called the Firebird, allows users to jump into multiple universes—and promises to revolutionize science forever. But then Marguerite's father is murdered, and the killer—her parent's handsome, enigmatic assistant Paul— escapes into another dimension before the law can touch him. Marguerite refuses to let the man who destroyed her family go free. So she races after Paul through different universes, always leaping into another version of herself. But she also meets alternate versions of the people she knows—including Paul, whose life entangles with hers in increasingly familiar ways. Before long she begins to question Paul's guilt—as well as her own heart. And soon she discovers the truth behind her father's death is far more sinister than she expected. (Quelle: Goodreads)
Meine Meinung
Traumhaft! Das ist das erste Wort, welches mir eingefallen ist. Diese gegensätzliche Darstellung ist sehr besonders und die Farben sind wunderschön gewählt. Die obere Hälfte mit der Silhouette zu Rom gefällt mir einen Tick mehr.